Silver drop necklaces are characterized as a large pendant suspended from one silver chain. Silver drop necklaces are eye-catching and fashionable. There are many options for pendants to choose from, depending on your mood and preferences.
Drop necklaces are often associated with large teardrops hanging from a gold or silver chain. Drop necklaces are classic in design.  If you are looking for a classic yet simple look, the single pearl silver drop neck chain is the best option.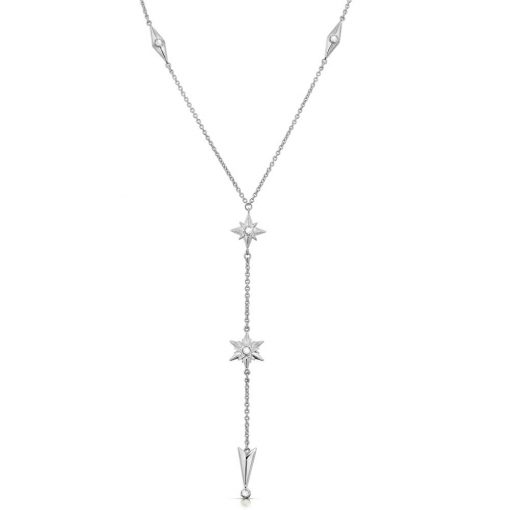 A large, diamond-silver drop necklace will give you the look you desire. An interesting design is an oversized chain that has Swarovski crystals suspended on it. Your diamond engagement ring can be used as a pendant and transformed into a silver drop necklace.
The Sterling silver Mother of Pearl necklace is a favorite of classic women in the modern age. This timeless design transcends time and space and is still captivating today. You can wear silver drop necklaces as a piece of art or as a statement necklace.