Jay Winik's immensely popular and internationally acclaimed April 1865 was a New York Times bestseller for six weeks and a number one national bestseller in 2001. The New York Times Book Review hailed the book as "dramatic…brilliant…epic;" the Wall Street Journal called it "magnificent;" and Publishers Weekly declared the book "a triumph."
Now Winik, who has been read at the highest levels of government and counts as his fans the last three presidents, returns with one of the most eagerly anticipated books of history in years.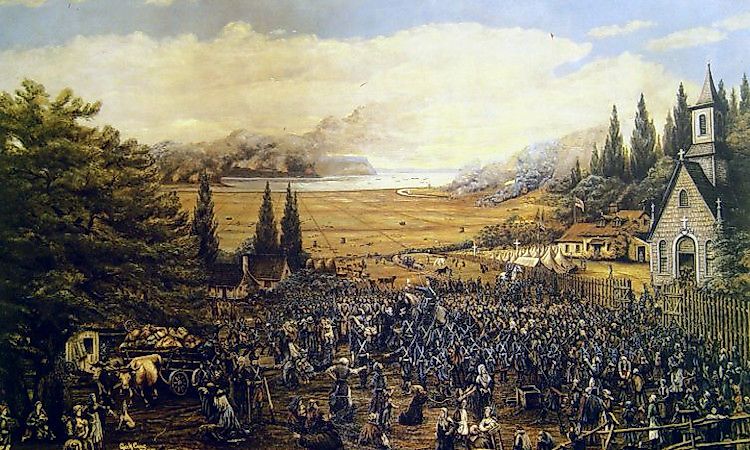 In his much-beloved narrative style, Winik presents a fresh and compelling portrait of democracy's founders; masterfully rebuts the myth that early America was "splendidly isolated" from the rest of the globe; reveals the modern world's first bloody Holy War; and gives center stage to a powerful and fascinating female leader: Catherine the Great.
Just as April 1865 showed that how wars end is as important as how they begin, THE GREAT UPHEAVAL imparts its own cautionary tale of expansionist and democratic overreach. "We can't figure out where we're going if we don't fully understand where we came from," Winik stresses. "Leaders and nations ignore this at their peril."
Readers of THE GREAT UPHEAVAL travel with these legendary characters across an arc of revolutionary fervor gripping vibrant French salons, a young Philadelphia, a luxurious St. Petersburg, as well as the mysteries of the Islamic sultanate in Constantinople.
The vivid details of their lives are engrossing: a despondent George Washington fearing immediate war with France and hearing of toasts to his own "speedy death;" Catherine the Great awash with grief following the beheading of Marie Antoinette, dressed in mourning black for six weeks; Thomas Paine shivering with jail fever while anticipating execution by Robespierre in France.
In this stunning work of history, we see a violent world war and the deadly clashes of ideology that defined this revolutionary age.  We see how in the name of security against France, President Adams's America, fighting to survive at home and abroad, repressed civil liberties.
Through the story of Russia's and Napoleon's bitter struggles with the Muslim world, THE GREAT UPHEAVAL helps the reader understand how the savage battle between Christianity and Islam was launched. Here Winik provides a fascinating window into both the history of the Ottoman Empire and the mournful seeds of the conflict in contemporary Iraq.
Reconstructing this period required Herculean research spanning several academic fields, languages, and countries. But what emerges from this ambitious task is clear: one of the finest works of history ever written and a breathtaking portrait of the most significant age in all of human history, in which the great nations of the day and their leaders all watched each other and reacted to each other. And their momentous decisions are still determining world events today.